Bitcoin and economic nihilism
Published on 10/10/2022, 11080 words, 41 minutes to read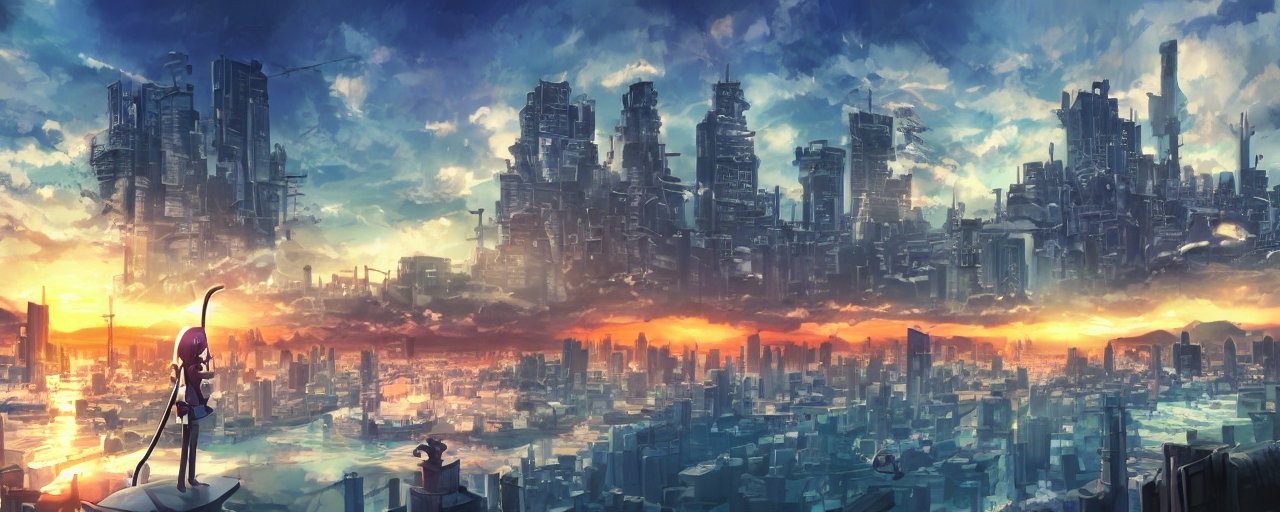 anime style, matte painting, splatoon, giant sword, squirt guns, cityscape, skyline, sunset, concert, studio ghibli, serene, peaceful - Waifu Diffusion v1.2

I have picked a hell of a time to experiment with Ethereum. In general, I've been trying to figure out for myself if the whole blockchain scene is something that is actually worth the scorn and toxicity I've had for it for so long. This technology is really neat from a technical standpoint, but being a cool nerd toy and a viable product for the masses are polar opposites. Especially when money is involved.

I want to start out by saying that I am not a neutral party here. I have been anti-blockchain to the point of toxicity for a long time. I have also been harmed by the Mt. Gox exit scam. When that happened, I was in college. My father was paying a lot of my college tuition by selling the Bitcoin he had mined back when the project was brand new and CPU mining was viable (I think he mined like 4 blocks or something). He used Mt. Gox to exchange that Bitcoin for USD to pay the school. The exit scam happened while I was at college. Thankfully it didn't happen just before one of the quarter due dates, but I'm pretty sure it was a large part of the reason why I ended up having to drop out of college. That and unmedicated ADHD, but that's a story for another day.

In the past, I have been toxic to people doing blockchain stuff out of that past trauma re-emerging. I've needlessly cut off friendships. I don't want to be known for toxicity anymore. As part of this healing process, I've been trying to actually understand this technology so I can figure out if this technology is worth using or not. I don't want to rely on other people's understanding anymore. If I do eventually conclude that there is something there, I'm willing to admit that I was wrong. This is part two of my magical blockchain journey. You can read the first part here or see the entire series here.

Today I want to investigate the ways Ethereum was sold to me, my thoughts on them as I've been researching things, and some of the other philosophical points of cryptocurrency in general that are worth consideration. As another one of the biases I have going into this, I would love to use something like Ethereum to be able to pay for commissioning art without having to worry about payment processors like PayPal canceling accounts for that art being erotica. Ideally, I'd like to be able to give the artist cash, but that doesn't work so well when the only contact I have with them is over the Internet.

It would be nice if there were other uses too, but really the big selling point in my book is the ability to make payments to people without a payment processor being able to say "no" and ban you because you want something perfectly legal that makes puritans squirm (such as erotica).

I would love for my past assumptions about the technology to be proven wrong. If everything pans out like they think it will, that could be great. Keywords could and if.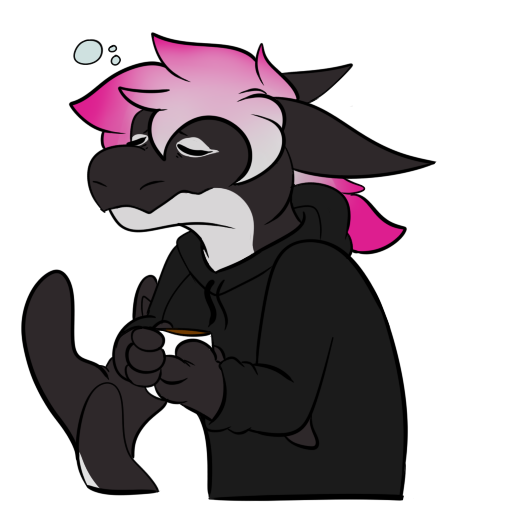 The promises I was told
When the web3 people have tried to sell me on the web3 stuff they've been working on, they usually focus on these high level things:
Peer-to-peer payments without a payment processor or a bank being able to say "lol no"
Anonymous payments, so that I have privacy the same way that I'd have if using cash
Unfakeable "ownership" of arbitrary tokens so that I can prove that I have things like furry OCs or the "right to use a closed species"
Distributed computing, so that I can make additional bits of code run to validate things involving my presence on the blockchain, create arbitrary tokens (fungible and non-fungible) and more
Being able to use your hat or avatar in another game through blockchain cross-pollination of assets
To be honest, this is a huge thing, and if even the first one is viable then it means that I can have less fear about making transactions on the Internet. I could use this to commission art, help friends meet rent when they land on hard times, and not have to worry about someone changing their name on all of their paperwork everywhere all at once so that we can send money to each other. I could just send them money to their Ethereum addresses. They could just send money to xeiaso.eth or 0xeA223Ca8968Ca59e0Bc79Ba331c2F6f636A3fB82. Everything will work as normal.
In practice, these promises don't pan out as easily as they sound. You actually do need middlemen. A lot of them, especially if you want to pay rent or buy food with that money. You'll need to register with one of many "exchanges" which may or may not have the best security practices while at the same time demanding copies of your ID documents so they can comply with "know your customer" laws. That seems safe.
You can send payments to artists to commission art with Ethereum, but the main problem there is that transactions on the blockchain aren't reversible in cases of fraud. It seems that the Ethereum people are of the standpoint that the technology of the blockchain and the cryptosystem make fraud categorically impossible in Ethereum land. This is...a take, but in general I can kind of see what they are going for. Reversibility of transactions is usually a byproduct of the traditional financial system having middlemen that can make calls like "yeah this person was out of line" and then undo the transaction (and even restrict the account of the perpetrator) so the victim has an easier time and they can reduce the amount of fraud on their network.
In Ethereum land, identity is determined by being able to sign messages with a private key. Ownership of that private key gives you ownership of the wallet, and by extension everything in that wallet. The entire system is based on the assumption that humans can keep track of private keys and keep them safe. Without backing them up on things like iCloud, Google Drive, Amazon S3, or any other online storage system. People usually suggest you put a backup copy of your recovery phrases (private keys) on paper (written in pencil, because apparently pen ink fades over longer periods of time) inside a safety deposit box. This is surely easy for people that are more affluent, but for ordinary people that is an extra $40 per month fee, which can be more than twice what an account fee is for normal checking accounts.
Ethereum addresses are anonymous.
However, transactions you make with those addresses are not hidden. You can look at the entire transaction history of any account you want, which makes choosing targets for phishing attacks trivial. If you can associate a person with an address, you can know what they use their money with. You can figure out how much of a target they are to you. If your identity gets tied to the wrong address, that address is blown and you need to potentially abandon that wallet and start over with a new one.
And then, of course there are the one-two punch of smart contracts and non-fungible tokens. I don't feel confident talking about smart contracts yet, so I'm going to defer talking about them until a later article. But let's take a look at non-fungible tokens a bit closer. Those are fun.
Non-fungible tokens, CS:GO knife skins and furry art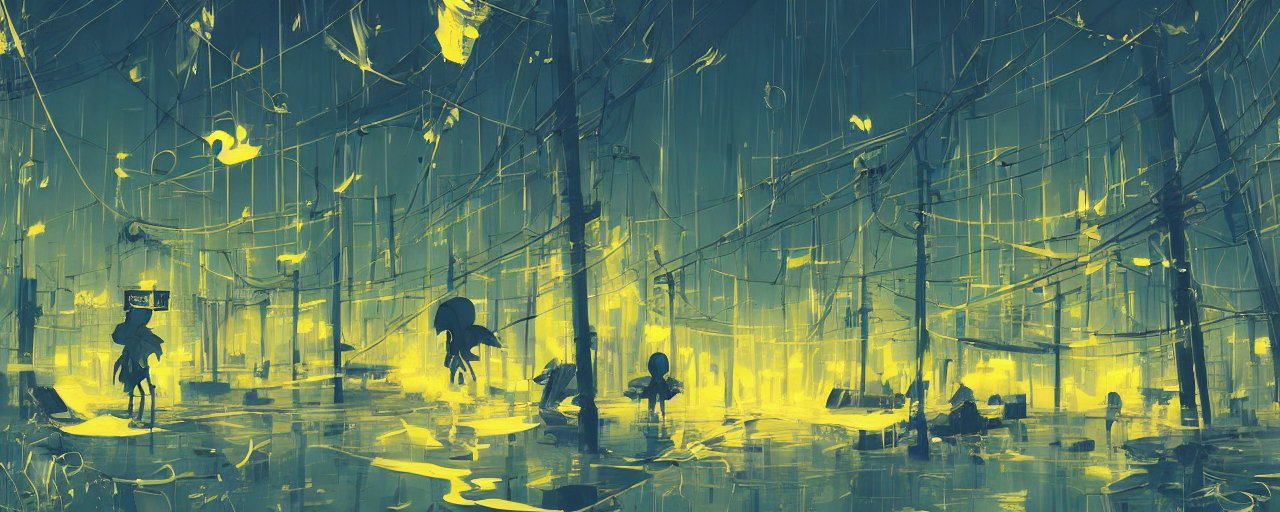 Non-fungible tokens are little bits of data that signify that some wallet has some bit of data. This data is not able to be forged and is independently verifiable on the Ethereum blockchain. There is insufficient court precedent to know what having an NFT associated with your cryptocurrency address actually means, but to give people the benefit of the doubt I'm going to assume that you own the token itself, not any of the data associated with it such as images.
Steam inventory
This is similar to the Steam inventory system. This lets you have items from games like Team Fortress 2 (TF2, a once widely popular war-themed hat simulator) show up in a global inventory. This lets other people on Steam see what special items or hats you have so they can trade them with you.
Realistically: TF2, CS:GO and DotA 2 are the only games that really take full advantage of this system. It never really caught on outside of games that Valve made.
It's also widely understood that having a hat, weapon skin, announcer voice, or whatnot in your Steam inventory didn't mean you owned the intellectual property of that item. You just had a unique copy of it in your inventory, much like having a Pokemon card didn't mean you owned the concept of Pikachu.
Furry "adoptables" and "closed species"
The furry fandom's social norms are a bit weird to outsiders. One of the big things that people have trouble with is the fact that there's no actual "source material" for the furry fandom. It's entirely self-standing and dates back to cartoonists wanting to draw funny animals. There's no real cohesive universe for the furry fandom, but we all like to pretend there is for our own collective amusement.
One of the things you will see people do in the furry fandom is create their own Original Characters (OCs). The rationale for these can boil down to a number of things, including roleplay, characters to use in fiction, sexual fantasies, an idealized version of the self, or any number of other things you can do with characters. For example, here's a shark typing on a split keyboard that you've seen before: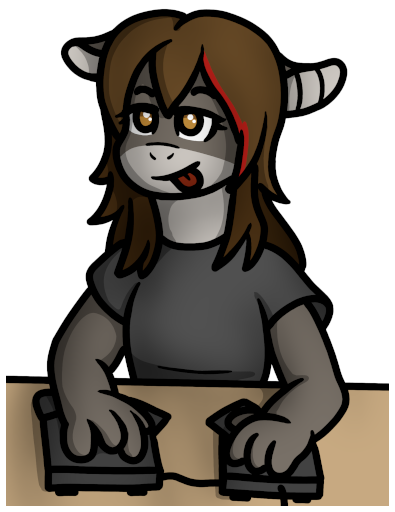 I use these characters to help me illustrate side ideas, internal disagreements, and more on this blog. This cast of characters helps me use common tropes to portray ideas like "the student that always wants to learn more", "the author self-insert", or "the ruthless shitposter that really does mean well". I can also use them to have guests peek into the article and give their own input.
Most people end up creating their own characters out of their own hopes, ambitions, and dreams (such as the black-tipped reef shark on the blog with the cool keyboard that all those tech bros are envious of). Some artists have a lot of free time and decide to create additional characters. These artists will then auction them off on social media (yes, really) and hand over the reference sheet (an image that describes how the character should look like from several angles and the color palette at play) once the winner pays.
From then on, the "owner" of the character is widely inferred to be the winner of the auction. This isn't actually verified anywhere in most cases, but using someone else's character without permission is a very harsh taboo to break. If people really want to verify, they have to track down the original artist and ask them. This is a decentralized system, but it usually works out because most people are actually honest about the "ownership" of adoptable characters.
Sometimes artists have ideas for an entire species of characters with its own lore, art and norms. A lot of the time, these ideas will be posted publicly for anyone to share and use. This is how you get things like Sergals, which are sort of cheese-headed bipedal furry things. In the Sergal lore, they are native to $SOME_OTHER_PLANET and the creators place no limits on who can create and use Sergal characters as long as they follow the few core differentiators (they are not mammals, etc).
Other times artists aren't so open with their ideas. They may want to have an exclusive club for the people that "own" characters of that species. So, they "close" the species and say that only people they approve of can make characters with those characteristics. Then they charge a "licensing fee" for entry into that club. Breaking the taboo and making your own closed species character without a "license" can result in a lot of artists denylisting you and then it will make getting art of any of your characters difficult.
Yes, really. The "Cadey" character you see on the blog was originally envisioned as an orcadragon and I was going to get a reference sheet as such but then I found out about the clusterfuck that is a "closed species". I thought about messing up the details and calling it a drakonorka (lit: dragon-orca in Lojban), but I ended up just cutting off the horns and wings and calling it a day. It made it easier to get commissions that way; a surprising number of artists buy into the "closed species" thing.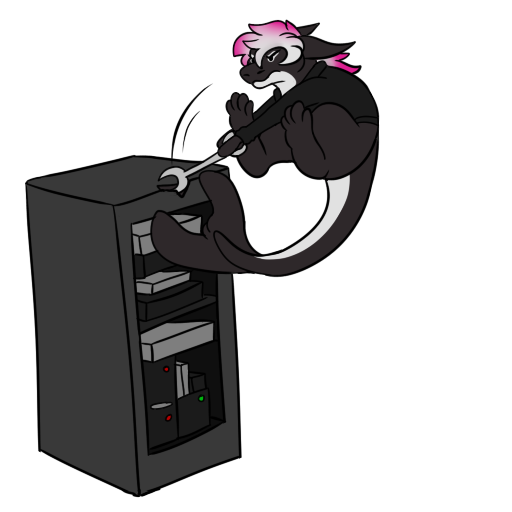 I have since decided to pay into the "closed species" ecosystem and I have two "licenses" for orcadragons for both Cadey and another character I've been incubating for the blog named Palima. Once I get the reference sheets, I plan to get the Cadey stickers redrawn as well as bring Palima into the blog properly as the God of Haskell.
Tying it together with NFTs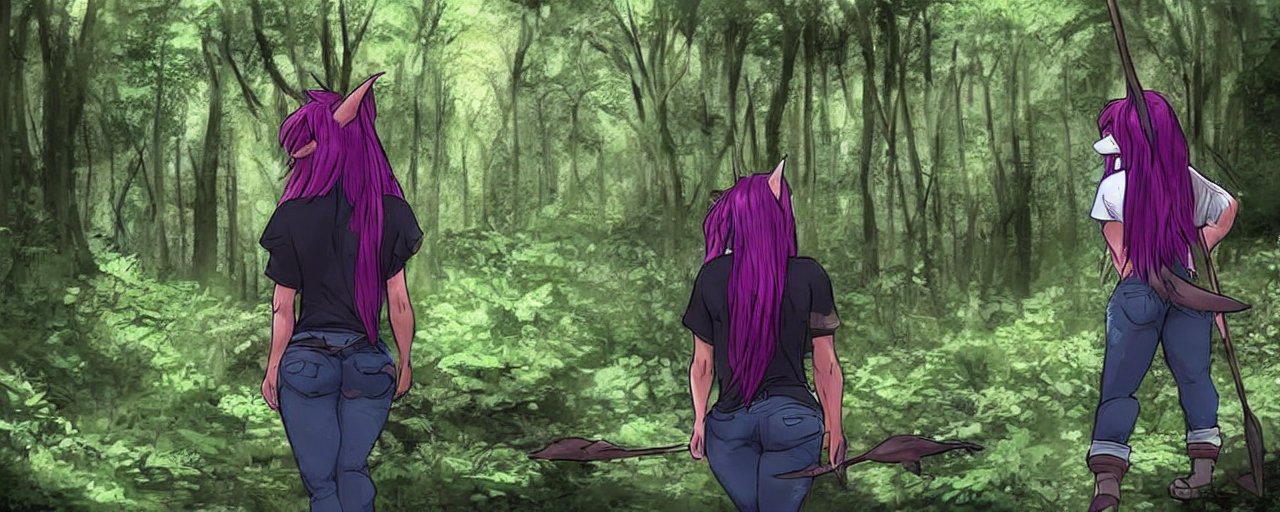 So with all this in mind, what is an NFT really? If it's not the art associated with that token, what is it? Let's take a look at the word "fungible" a bit closer. When something is fungible, it means that the thing is interchangeable with others like it. A normal white pair of socks is basically identical to another normal white pair of socks. If you have a dollar bill, you can replace it with basically any other dollar bill and the value doesn't really change. A non-fungible item can't be replaced like this. Consider the difference between any pair of white socks and the pair of white socks that you wore every day while you were biking to school during a PhD program. There's value to that pair of socks beyond the inherent value of those socks as a way to cover your body. Non-fungible tokens are not fungible either. There's metadata that lets you say that you have a specific token by ID, not just any token in the collection. It's not a fungible thing in the same way that bread and oil are.
One great thing about humans is that we can intend for things to mean one thing, but they will end up meaning vastly different things to others. NFTs are a great example of this principle in action. Common understanding has owning an NFT to mean that you own the art associated with it. Consider the example of the people who bought that copy of Dune (one of the best science-fiction/fantasy books ever written) and were planning to adapt the book into a movie adaptation with a "decentralized autonomous organization (DAO)" at the reigns.
There's not been any court cases to set legal precedent for what owning an NFT means. In the eyes of the blockchain people, they seem to think that owning the NFT means you own the copyright to the thing. This could mean that if you make a TV series planned around a character on an image associated with an NFT and then get the NFT social engineered away from you, you may have to cancel plans for the show unless you pay off the hacker to get the token back.
Without any formal guidance on what all this means or any kind of legal precedent for how to handle all this, it's very unclear what owning an NFT actually does in the eyes of the law. If the NFT goes up in value by a significant amount of money, does that mean you owe capital gains tax? The government has really not caught up with the masses yet and a lot of cryptocurrency technology really exists in a gray area. The kind of gray area that gets dicey with the IRS. You do not want to get dicey with the IRS.
I think it is probably best to treat NFTs as something close to sticker or stamp collecting. The tokens themselves are probably inherently worthless (save of course the minimum cost needed to deploy the contract associated with them and the gas fees to mint the tokens), but together they likely have sentimental value to the owner as well as an "aesthetic value" depending on what the creator of that NFT collection was doing when they designed the art itself.
There's also NFTs called Proof of Attendance Protocol or POAP. These are like ticket stubs at concerts. They let you have collectables associated with specific events, gatherings, or other such things. There's a POAP that's there for anyone who was at the party to celebrate Ethereum's merge to the proof of stake (read: not burning down the forests as much for magic internet money) chain. I personally haven't seen a super good use for these yet, but I can confirm that they are a thing that exists. I really wish I had a good example of how to use these, but I just don't.
To be honest though, if implemented correctly NFTs could really help the furry community. Ownership of "adoptables" or the right to use a "closed species" character would be unambiguous. They could even have resale value that gives a commission back to the original creator (provided the relevant smart contracts have a clause to factor this into the equation); and there would be a neutral registry that anyone can read from and confirm ownership of characters in cases where that is relevant to the participants.
We can't use any of that in furry-land because the NFT bros pissed off furry artists by scraping twitter, deviantart, and e621 to flip into cheap NFT grifting so much that the entire technology space has become wrongthink to some people. By doing all of this research and writing this article I have probably made some people block me, even though I'm ending up concluding that all of this space is a bad thing as currently implemented. It is difficult to describe the level of contempt that a lot of furries have for this technology. I have seen communities with previously irreconcilable differences come together to try and destroy scammers flipping their art into NFTs. So yeah, this entire tech would be revolutionary to the furry community, but nobody wants anything to do with it because idiots pissed in the pool and now it just smells like aging piss.
They want to share items in games
So imagine a world where you can share items between games. Let's say that if you get a weapon in Splatoon you should be able to use it in other games. So you get a Splatana Wiper from Sheldon and you really like how it plays in the Splatoon meta. Then you close Splatoon and open up Call of Duty. The NFT bro dream is that you'd be able to pull the Splatana out of Splatoon and then drop it into your Call of Duty loadout so that you can whack people in the face with it for 120 damage.
Imagine if this could spread to other items too. Unlocking an outfit or weapon class for Sena in Xenoblade Chronicles 3 means you can take that outfit to other games like Fortnite. Grab a bunch of items from Harmony in Splatsville and then use them all to decorate your house in Animal Crossing!
This won't work at all in practice. Every one of those games I listed has its own unique art style and that artstyle dictates a lot about the vision and direction of the games in question.
This would also make game balance nearly impossible. Taking that example of moving a Splatana from Splatoon into Call of Duty more literally, the Splatana does 30 damage when the fire button is tapped and up to 120 damage when the fire button is held and you beat someone in the face with it. This is balanced because each squid/octopus child thing has 100 hitpoints, so 4 basic shots splats an opponent and if you get good at reading people you can oneshot people around corners. The base player health in Call of Duty is anywhere from 100 to 150. Depending on the game this could mean that the Splatana can either be about normally powered or hilariously underpowered to the point that you wouldn't want to use it anyways.
We do have one thing that is close to this ideal, but it's very limited as you'd imagine. VTuber software is segmented into two types, 2D and 3D. I can't speak much about the 2D software, but for 3D VTubers we use a model format called VRM as a vendor-neutral interchange format. I can pull my VRM avatar into other games such as Synth Riders and dance around on stream:
I can take that same model and plunk it into Godot and then animate it out to do whatever I want. The artstyle is maintained because all of these avatars have shading metadata that denotes them as anime styled. This is mainly because the VRM format was made by Japanese VTuber software developers and mostly because that's what the whole project was intended to be used for: anime styled VTuber characters.
What is Ethereum worth?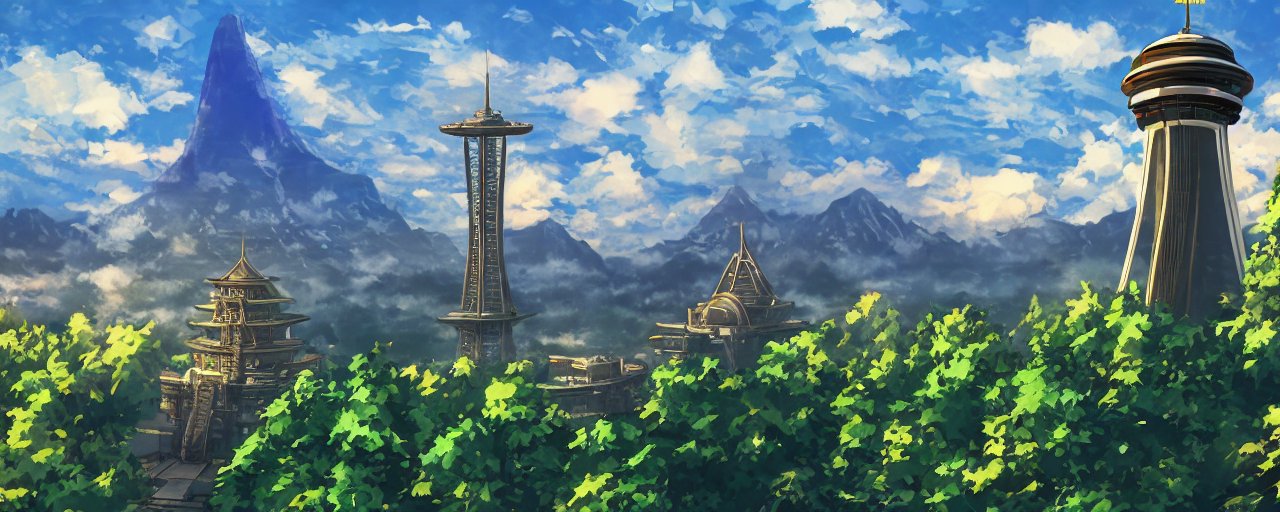 I've been talking about Ethereum for most of this article because Ethereum is the cryptocurrency that everyone seems to base all their work on. It was the first chain where smart contracts and NFTs really took off. However, I've never really covered what Ethereum is really worth. What is an Ethereum token? How does it have value?
So with all this in mind, what is Ethereum really worth? Honestly after doing a bit of research I can't really find a solid answer to this seemingly simple question. Money is complicated. Economics is a very nihilist field of study when you peel back all the layers of terminology and math.
Ethereum used to be a proof of work consensus blockchain, which is a bunch of buzzwords that means that some nodes on the network called "miners" would have GPUs solving sudokus 24/7 in order to get a hash that met certain criteria. When that happened, the miner would be awarded with a block's worth of tokens. Ethereum is also unlike other cryptocurrencies because Ethereum has no supply cap (the maximum number of tokens that can exist) unlike Bitcoin that has a cap of 21 million bitcoins ever being able to exist.
So if Ethereum is no longer a proof of work chain (IE: the price of an Ethereum token had value from the power wasted by the miner attempting to create it) and there's no cap of how many tokens can exist, what is Ethereum really worth?
I think the main takeaway here is that Ethereum is fundamentally worthless in the same way that US dollars are, but fiat mass psychosis and trading volume gives it value.
Capitalism and ownership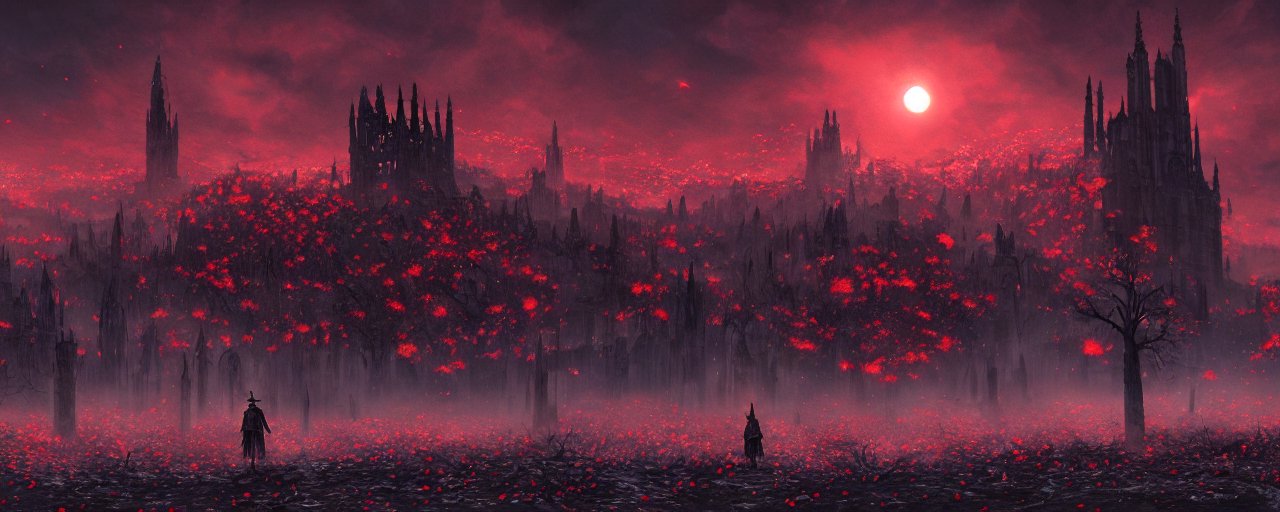 This all leaves me with a bit of a sour note. The idea that they are peddling is that cryptocurrency is a means of liberation against a "broken" financial system, but then the solution is just another means of limitation. Want to send a payment to a friend? That will cost ten cents to a dollar depending on the time of day. Want to get a new NFT? Ten cents to a dollar. Want to be in this club? Better get one of the tokens! They're all sold out? Too bad! Buy one second-hand! It's really just another method of dividing people into haves and have-nots. God knows we need more of them.
All of this really just adds more and more layers to this game of capitalism that we are all forced to play against our wills. Sure, the model of cryptocurrency allows you relative freedom within its rules, but there are still fundamental limitations to what you can do with things outside its cryptosystem. One of the artists I like to commission lives in Russia, so paying them is difficult (especially after Paypal pulled out of there) except for when I use cryptocurrency.
Don't get me wrong, cryptocurrencies work great when the system is self-contained, but as soon as real money and assets get involved it becomes a huge mess. This relative freedom is another layer of capitalistic hierarchy and it helps the early adopters and the already rich get richer (through transaction fees and block rewards).
In practice though, the distributed ledger usually ends up having a few big players that sell blockchain API access as a service. The blockchain for Ethereum is over one terabyte. This is an insane amount of disk space. There are efforts to lessen this, but at the time of writing the blockchain is just too big for most people to use themselves. So you need blockchain access as a service. Which means you need to pay up to use your distributed money in the first place. This kind of defeats the point of having decentralized money if people are just going to recentralize around large players to be able to use it.
Conclusion
I don't really have a good conclusion here. I don't know how I feel about Ethereum. It's got me split down the middle because there are good ideas here. There are things that if done correctly are genuinely useful. There's just so many grifters. I didn't want to go into the grifters too much in this article, there is going to be more in future parts to this series.
While I was writing this article I was contacted by someone representing a "play to earn" game (one where you get NFTs that act as game objects for playing a game connected to the blockchain) offering me 0.55ETH (about USD$731 at the time of writing) to make three tweets shilling their game that had 22 online players and no public client download. $731 isn't even worth the tax burden (including my having to explain things to my accountant, who is probably going to go on a furious googling spree), not to mention the reputational damage that I would incur for shilling such a "product".
All of this technology is really cool, I just wish I could use it for anything productive. I'm able to commission that one artist with it at least. Maybe there will end up being some kind of killer app with all of this, but until then I'm just gonna keep playing video games and writing these near novel-length articles. I'm also going to have to continue blocking and reporting the scams people shovel at me on Twitter.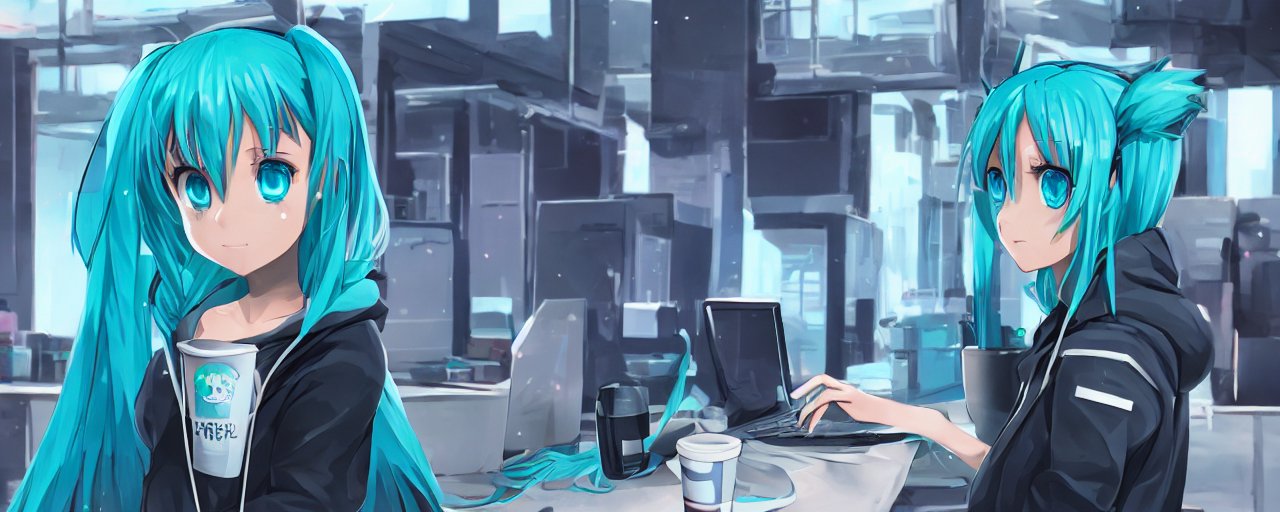 Facts and circumstances may have changed since publication. Please contact me before jumping to conclusions if something seems wrong or unclear.
Tags: cryptocurrency, web3, blockchain, bitcoin, nft